3 Tips for Classifiers Building Federal PDs
The federal hiring landscape is more competitive than ever. To get the right candidates into the federal hiring process, you need position descriptions (PDs) that are accurate, compelling and compliant. This is where a thorough position classification process and experienced position classifiers make all the difference. Working closely with HR specialists and hiring managers, classifiers fill the critical role of quickly developing PDs that attract top talent while meeting federal regulations.
Here are three tips for classifiers developing a new PD:
1: Be a Consultant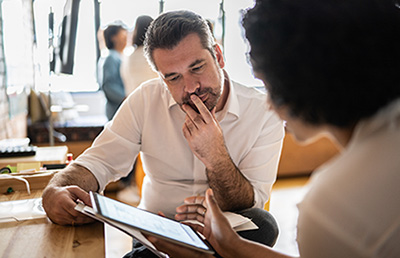 While hiring managers have a good understanding of the skills they require for their vacancy, the classifier brings with them a deep understanding of the work performed across all series and grades of the federal government. For the development of an attractive and timely position description, classifiers and hiring managers have to work together, well.
So, let's reframe how we view this relationship! Classifiers should be treated as consultants, and hiring managers as the clients. With a consultative approach, classifiers can facilitate an initial requirements gathering session, which will allow a chance to demystify the classification process, reduce friction, and uncover the true requirements for the new position. By aligning requirements and stakeholders early, the PD writing process will flow more smoothly, require fewer review cycles and result in a dramatically reduced timeline from requisition to announcement.
2. Don't Reinvent the Wheel
The discipline of position classification has been around for decades. As a result, experienced classifiers have created a set of "gold standard" position descriptions for federal jobs that are leveraged to streamline the creation of new announcements while serving as training resources to prepare the next generation of classifiers. Establishing a repository of standardized PDs, or acquiring a position classification solution with a pre-built library of OPM-compliant PDs, gives hiring managers the confidence that announcements can be fielded quickly while providing classifiers with a solid foundation for PD creation.
3. Let Technology do the Heavy Lifting
For many agencies, classification is still a time-consuming, labor-intensive process, but it doesn't have to be. New position classification solutions, vetted using OPM standards, offer accuracy and efficiency gains that can dramatically reduce the timeline from requisition to announcement. Software as a Service (SaaS) position classification solutions, like Monster Position Classification, combine a centralized repository of PD knowledge with automated workflows and reporting capabilities that take the headaches out of the PD development and approval process. These efficiencies free up classifiers to focus on implementing a consultative approach to PD development while maintaining transparency and sound position management throughout the classification process.