Monster Hiring Management Enterprise Training and Federal Professional Development  Courses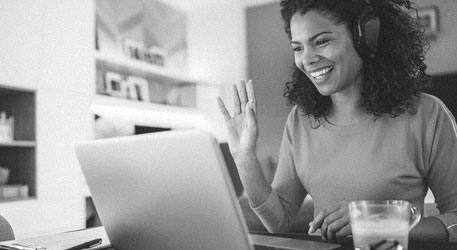 Looking for a refresher on Monster Hiring Management Enterprise or are you new to MonsterGov's federal talent acquisition system? Interested in building on your Professional Development skills? Luckily, we offer training! Get the most out of your federal talent acquisition system and register for our virtual MHME system training and professional development courses.
Don't let your educational unit (EU) credits go to waste! Use them to register for an open enrollment session today. Don't have any(more) EUs, but still want to take a class? Simply reach out to our training team and ask how to acquire more EUs. See a class you want, but want a dedicated time specifically for your agency? Reach out to the MonsterGov training team (MGSTraining@monster.com), and ask them about a dedicated training course for your agency.
Principles of Structured Interviewing Course
1 Day - Professional Development EU Course
The Principles of Structured Interviewing course provides attendees the skills needed to effectively develop and administer valid, legally defensible structured interviews. This one-day course provides an in‐depth review of behaviorally‐based structured interview best practices related to question and scoring protocol design, development, and validation as well as administration considerations and recommendations.
Register now or learn more or View the calendar


Basic Monster Hiring Management (MHM)
2 Days - System EU Course
This course provides a step-by-step process for automating the hiring process including building vacancies, managing applicants, generating certificates, running programmed reports and/or managing the Monster Hiring Management system.
Register now or learn more or View the calendar


Advanced Monster Hiring Management Enterprise (MHME)
1.5 Days - System EU Course
This Advanced MHME course is for HR Specialists, primarily subject matter experts for an agency, who have a need for understanding the details of Monster Hiring Management Enterprise beyond the basic user level. The purpose of this Advanced MHME course is to train users to read, create, and modify administrative reference data, maintain system users, and manage questions in the Question Library.
Register now or learn more or View the calendar


Monster Analytics
1 Day - System EU Course
Monster Analytics provides the ability to analyze, export and manipulate Enterprise Talent Suite data. This course is intended for staff who generate reports and are required to analyze, export, and manipulate talent acquisition data.
Register now or learn more or View the full calendar


Selecting Official
1/2 Day - System EU Course
The Selecting Official course is designed for hiring managers, selecting officials, and other administrative staff seeking an understanding of the fundamentals of the Selecting Official module. This course will focus on how to accomplish specific tasks such as viewing a list of all job certificates generated from a vacancy, creating a list of questions for a vacancy, and previewing a vacancy.
Register now or learn more or View the calendar


Selecting Employees with Monster Hiring Management
1.5 Days - Professional Development EU Course
This course will help participants learn how to conduct a job analysis and leverage the results to develop and validate assessment questions for ranking applicants. In addition to clarifying the legal requirements related to job analysis, assessment, and selection, the course covers effective competency and question weighting techniques. Skills gained will assist HR Professionals in maximizing their assessment efforts within Monster Hiring Management (MHM).
Register now or learn more or View the calendar


Monster Collaborate - HR Users
1/2 Day - System EU Course
Take Collaborate training and learn how to manage external, scored applicant assessments, like SME panels, all within MHME leveraging the Collaborate module. This course is intended for HR professionals who have the need for, or tasks associated with, creating and managing panels for the purpose of allowing agencies to assign multiple subject matter experts to assess applicants for positions.
Register now or learn more or View the calendar


Monster Collaborate - Panel Members
1/2 Day - System EU Course
Learn how the Collaborate Module allows panel members to review applicants, score, and comment on those applicants, and transmit individual scores to HR. This course is intended for Hiring Managers who have the need for, or tasks associated with, reviewing, and assessing applicants.
Register now or learn more or View the calendar


Category Rating: Methods and Applications Course
1 Day - Professional Development EU Course
The Category Rating course offers multiple approaches and tools to help HR professionals apply the category rating selection method within the Monster Hiring Management Applicant Tracking System. This one-day course provides an overview of category rating, descriptions, and concrete examples of three different methods that can be used to define quality categories and rank applicants, and a demonstration of how to implement the three methods within Monster Hiring Management. Lesson quizzes will be administered to validate the learning process.
Register now or learn more or View the calendar


Monster Position Classification – Classifier
1 Day - System EU Course
This course provides background information, general concepts, and guidance to enable classifiers, supervisors, managers, and HR specialists to work together to efficiently build quality position descriptions. This course is designed to provide a step-by-step process for automating, storing, editing, and approving a PD through the classification process. PDs may be built by copying and editing existing PDs from the archive or library.
Register now or learn more or View the calendar


Monster Position Classification – System Administration and Reference Data
1/2 Day - System EU Course
This course provides background information, general concepts, and guidance to enable system administrators to manage content in their agency's or department's Position Classification system. The System Administrator role is established via permissions and does not permit the system administrator to create, classify or approve PDs.
Register now or learn more or View the calendar