Enabling Job Analysis with Technology to Advance Better Quality Hires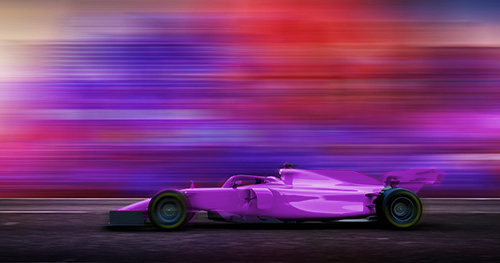 For many agencies, the job analysis process of federal hiring is still done manually. HR is gathering competencies and tasks by email, working with their hiring managers and SMEs to determine the priorities, and coming up with questions that help hiring teams assess candidates against those requirements. When done right, job analysis is a highly effective process that can set the stage for a high-quality hire and defend candidate selections.
While there are federal requirements and guidance that serve as a baseline, agency HR teams can differ greatly when it comes to job analysis implementation, processes, and other relevant details. This puts a huge burden on the agency, not just in terms of time, but also in resources as these processes require strategy, training, adoption, and cross-team collaboration. Agencies have an opportunity to leverage technology for an important, yet manual and tedious phase of the federal hiring process; however, the idea of implementing a technology to help automate job analysis can seem complex and difficult to implement based on unique and varied agency processes in motion today.
MonsterGov's Job Analysis is the only technology solution on the market today. With other planned, near-term enhancements, we are proud to lead the initiative for an innovative, next-generation solution, and in the meantime, help our agencies navigate the journey of modernizing their Job Analysis process.
The challenge now is to determine the shared needs and requirements for Job Analysis across government, as well as what parts may be more varied and unique to agencies and require more configuration options. MonsterGov's approach has always been to ensure compliance, while empowering agencies with the flexibility to support unique hiring needs. Of course, all delivered through a user-friendly and intuitive format that enables user adoption and program success.
In March 2023, MonsterGov hosted a virtual User Group on Job Analysis with 12 federal agencies to explore some of the key components of the process and ways to enhance the current module. Below are a few of the main areas we explored.


User Experience
One of the first ideas discussed was to break up the current one-page form into a workflow format with separate steps for documenting job requirements and selecting questions. This multi-step flow would allow more room for dedicated work and interactions to occur on each step; and would ultimately make it easier for users to complete.

Gathering Job Requirements
To get started on the job analysis process, HR teams work with Hiring Managers and SMEs to gather and prioritize job requirements, such as competencies and tasks. Some of the areas we explored were how HR determines priorities, how job requirements are rated (e.g., dichotomous, numerical-based scale, or high/medium/low), and what other information in addition to importance and needed-at-entry should be collected, such as 'frequency' or 'distinguishing value'.


Assessments and Basic Qualification Questions
Our focus here is to identify assessment questions that measure competencies in alignment with the job analysis results. Linking assessment questions as part of the job analysis process will make the vacancy build process easier. HR Specialists can select an approved job analysis to associate with the vacancy announcement and easily populate the vacancy assessment with all the questions linked in the job analysis. Some of the considerations explored were how agencies wanted to handle Basic Qualification Questions (BQQs) in the Job Analysis module, such as automatically populating them based on series/grades or if agencies wanted to specifically select BQQs. We also inquired if agencies wanted a separate tab or task for additional questions separate from weighted questions and BQQs (e.g., selective placement factors).


Integrating JA within the Applicant Tracking System
Our goal is to provide a more holistic, aligned, and automated job analysis integration for a more seamless and effective process for users. We're exploring ways that we can make the weighting of assessments easier and helping to ensure the weights and questions are reflective of the outcome of the job analysis. Are the right questions being asked and do the weights match the value they should contribute to the assessment? Other considerations are the assessment format and whether any other additional questions may need to be documented as part of the job analysis process.


Looking Ahead with Job Analysis
We heard from a few agencies, but not all, so if you'd like to provide input on your job analysis process, please reach out to your MonsterGov representative. We're compiling agency feedback to determine specific implementation plans and targeting 2024 for major Job Analysis enhancements. In the meantime, we'll continue guiding agencies in considering this new technology-enabled system. While many agencies may still be conducting their Job Analyses manually, we look forward to receiving more early adopters of this new solution – when you're ready!